I've always been a bookworm. For as long as I can remember I have taken solace in the pages of a book to help me through breakups, heartbreak, loss, grief and stress. I also read just for enjoyment and find it really relaxing. But I know many people find it hard, some because they struggle with concentration, some because they suffer from dyslexia and feel intimidated and some people associate it with being forced to read the set curriculum at school. However reading is important and it's something everyone should do and here's why.
Reading has been found to enhance the connectivity in the brain and keeping the brain active can slow the progress of Alzheimer's and dementia. It also requires you to use your memory muscle which can decrease the decline of your memory. Not to mention reading expands your knowledge and vocabulary, but is also improves concentration and increases empathy. In the current climate we're living in, I think empathy is lacking and the fact that people can gain more empathy from a book and gain more understanding of people and situations that they are likely never to find themselves in, is important. We could all benefit from being a bit more understanding to our fellow man.
Reading is also important as a form of entertainment and relaxation. Where possible, I always try to read the book version of a Film/TV series before I watch it's translation to film. There have been times where the adaptation has been done pretty decently, but often the image I build up in my head is much more complex and multifaceted than it is on the screen. It's also incredibly personal; it's my mind's interpretation of what I'm reading. Which is one reason I love hearing other people's opinions of books I've read, to hear how they imagined it.
My boyfriend is one of those modest people who believes he's not very smart, but actually he is. He thinks he doesn't read a lot, but he's always reading. Which brings me to my next point. Just because you don't read books on the regular, it doesn't mean you're not a reader. You could be reading articles or forums, but you're still reading! So don't let someone shame you for not reading a conventional book. You're still keeping your brain engaged and learning more so block out the haters.
Likewise when you are reading books don't let someone shame you for the subject matter or genre. I'll admit "chick lit" (I hate that term) is not for me but I wouldn't shame someone for reading it, I really hate this modern mentality of shaming someone's enjoyment of something. Just because it's not your cup of tea, doesn't give you the right to guilt someone else for enjoying it, so enjoy that book about the history of the Regency Revolution, or that tie-in Star Trek book and ignore what anyone else says. Just do you!
But above all my favourite thing about reading is the way it can bring people together, it opens the floor to discussion, it allows you to learn other perspectives and see the world through the eyes of someone else. It is the best way to escape without going anywhere. I don't think I will ever stop reading and I'm proud to be a bookworm.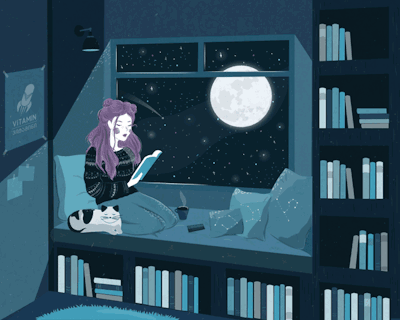 In fact I would like to hear from you! I am looking for 5 people who would allow me to feature them on my blog, discussing your favourite book(s) and the impact they had on you. If you're interested and happy to be involved, then please comment below. Until then, happy reading.
G.
x